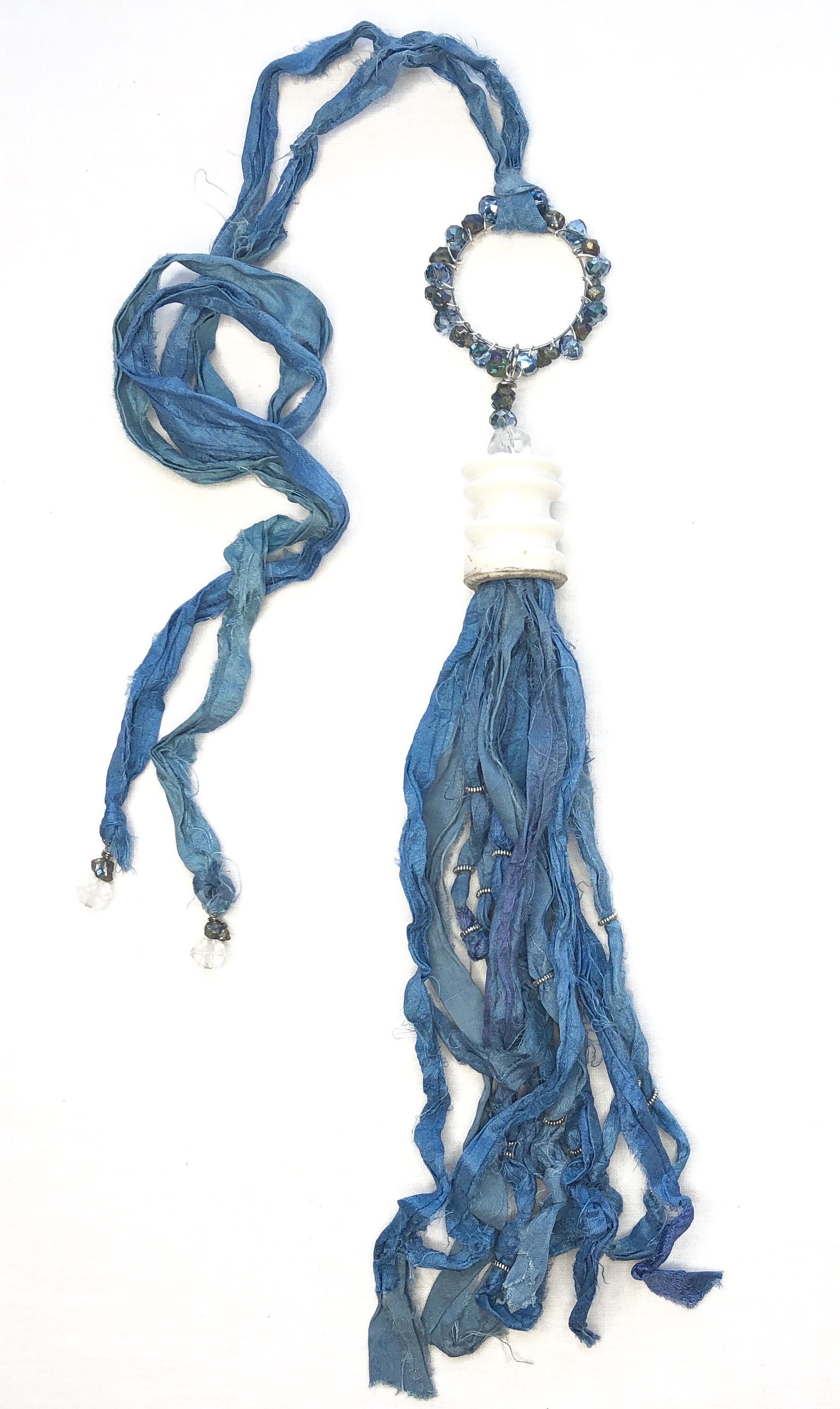 Marion
Marion. Rebellious, wished for child. She forges her own way with strength and dignity. She laughs and helps everyone around her to laugh. She holds us close to her. She was the wished for child. She was my grandmother. She is Marion.
Dropping from a silver ring encircled with blue irridescent crystals and small, raw Labrodite nuggets hangs a hand made tassel of dancing blue Sari Silk ribbon. This unique tassel is topped with a vintage ceramic electrical insulator. Hanging from 2 long strands of silk ribbon, you control the length as you wrap it around your neck and secure with a bow.
Pendant Legth: 13"
Ribbon Length: Overall length 48", adjustable to the length you desire.
*Note: Sari Silk ribbon is made from scraps of silk remaining from the production of Sari wraps. The pieces are torn in to ribbon and sewn end to end. The result is a fluid light weight ribbon with gorgeous color, variation of tones and raw edges adding texture to the design. These raw edges may produce some shedding of the fibers and are in no way a flaw. They are part of the beauty of this product.